Unique data, expertise, and good service
Leading provider in Denmark.
With thousands of parking spaces connected to the internet over the years, has Sensade become the leading provider of wireless parking detection in Denmark. Our installations help both cities and private companies optimise the parking operations and increase their revenues – this is done while simultaneously providing a better experience for the drivers. We bring this expertise to new projects.
We receive real time data from each parking space through small wireless sensors. The solution allows for a more accurate detection of vehicles, which benefits drivers, who are guided to available parking in the city. Aside from this, the city gets access to the optimal urban planning tool – a complete digital overview over the parking behaviour with state-of-the-art data and millions of datapoints.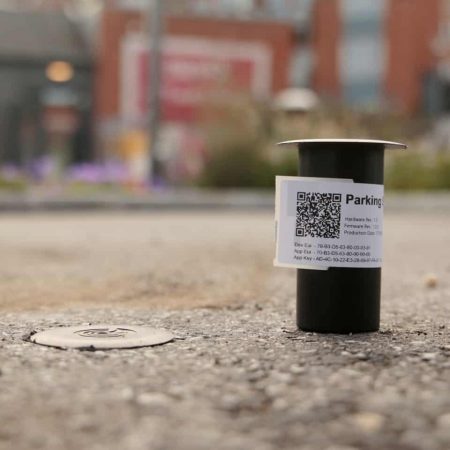 We provide the parking solutions of the future, to a competitive price, that can be installed in any type of parking spot. See more below.
Sensade vs. camera vs. coil
| | Sensade | Camera | Coil |
| --- | --- | --- | --- |
| | Detecting cars with wireless sensors and algorithm. | Detecting cars with video and algorithm. | Detecting cars passing over, using inductive technology. |
| | Drilled into the parking space. | Installed at entry and exit points or a high location. | Dug underneath the road by entry and exit points. |
| WEATHER CONDITIONS AND DETECTION | | Affected by snow, rain, dust, light conditions, and wind. | |
| | No limitations. Can be installed anywhere. | Requires a high point for surveillance. Trees may block p-spots. | Requires well-defined entry and exit points. |
| | | No – requires power and internet access. | No – requires power and internet access. |
| | | | |
| | | | |
| | | | |
| | | Recording people and/or license plates. | |